IB 2022 November results are out on 2 January 2023. All IB candidates who went in for the IB 2022 MAY session and couldn't make it in some subjects, who sat for the final November session can be patient for their results immediately the written sessions are over in an interval of 1month and some few days all results will be published on the official IBO Results portal.
How do you get your scores and What does your score mean?
For May exams, IB test scores are issued on July 6 of the same year. Those who take an IB test in May 2022 will receive their scores on July 6, 2022.
IB scores for tests taken in November are released to the schools on January 2 the year following the exam.
For students taking IB exams in November 2022, their scores will be released to their schools on January 2, 2023, and students will have access to their scores either that day or the following day.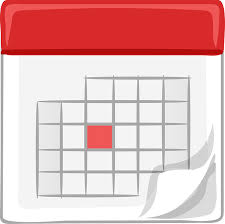 Mark your calendar!
How Do You Check Your IB Scores?
Ask your IB course coordinator for your candidate PIN. Using that number, you can access your own results via the IB's candidate results website. You'll be able to do so about one day after results are issued which means most students will receive their scores on July 6 for the May session and January 2 for the November session.
Note that IB results are released to students at staggered intervals depending on time zone. You can contact your IB coordinator to find out the exact time you'll be able to see your scores.
What If You Think Your IB Exam Score Was Unfair?
After the IB results have been issued, schools can request re-marks for particular students if they feel that their results are undeserved. Schools can also receive a range of different types of feedback on their students' performance.
If you wish to have your IB exam reevaluated, contact the IB.
Studying for the SAT or ACT? Check out our expert SAT/ACT study guides and ACT PAST PAPERS. Don't have much time to prep? Then take a look at our step-by-step, one-month ACT and SAT cram guides.
IB 2022 November results are out on 2 January
Facebook Comments